Once again I'm posting after two centuries!!
This is photography time..
The first one is a view from the pattern I ordered..I have to admit that it's a mess and I hope I will make this effing dress until the 19th of July, the day that my second brother will graduate from the University!!
~~~
Η πρώτη είναι μια άποψη του πατρόν, που παρήγγειλα.. Οφείλω να παραδεχτώ πως είναι ένα σκέτο χάος και ελπίζω να καταφέρω να το φτιάξω μέχρι τις 19 Ιουλίου, οπότε είναι και η ορκωμοσία του δεύτερού μου αδερφού από το Πανεπιστήμιο!!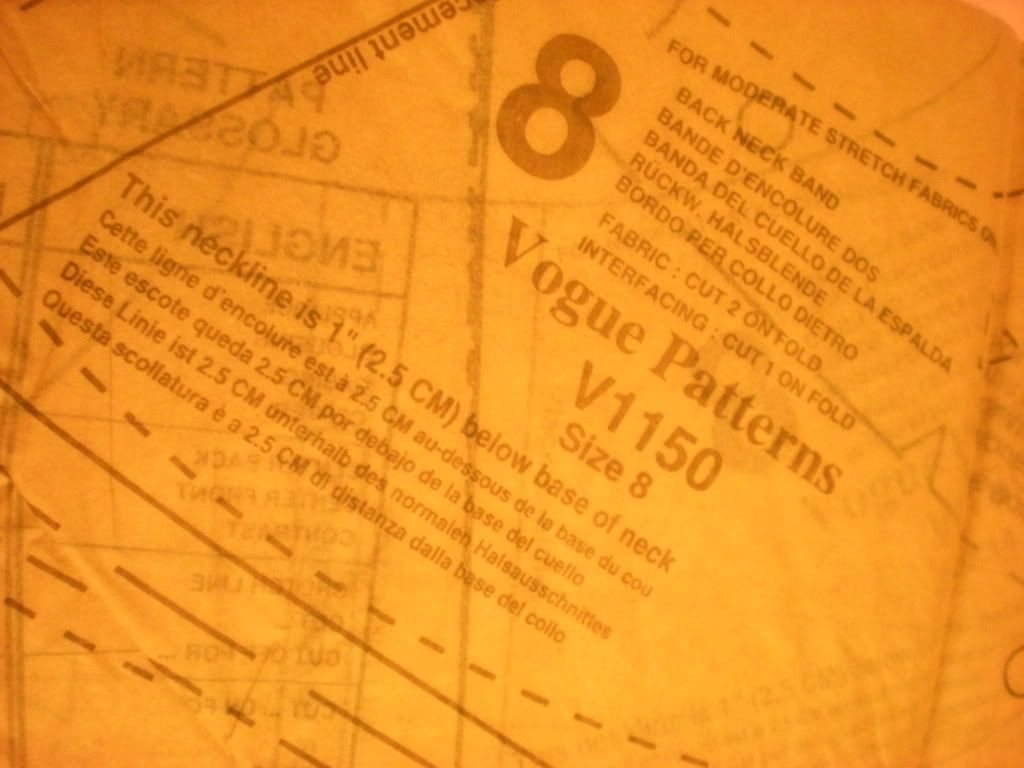 This one is the necklace, I have been wearing since Christmas!!Before Christmas I went to Brussels to visit my elder brother!Everything was so expensive, plus I thought it was stupid to buy something that I could afford and also I could find it in Greece!But one fine day Tiffany's got into my way to the subway!!It was love at first sight!!To be honest I also fell in love with the diamond rings..but I'll just leave that for my future husband!! :P
~~~
Αυτό είναι το κρεμαστό, το οποίο φοράω από τα Χριστούγεννα!!Πριν τα Χριστούγεννα είχα πάει στις Βρυξέλλες να επισκεφθώ το μεγαλύτερό μου αδερφό!Ήταν όλα τόσο μα τόσο ακριβό, συν του ότι το έβρισκα χαζό να πάρω κάτι, για το οποίο ναι μεν διέθετα τα χρήματα, από την άλλη, όμως, θα το έβρισκα και στην Ελλάδα..Κι έτσι ένα ωραίο πρωινό βρέθηκαν τα Tiffany's στο δρόμο μου για το μετρό!!Ήταν έρωτας με την πρώτη ματιά!!Βέβαια, για να είμαι ειλικρινής ερωτεύτηκα επίσης και κάτι μονόπετρα..αλλά αυτά θα τα αφήσω να μου τα πάρει ο μέλλων σύζυγός μου..!! :Ρ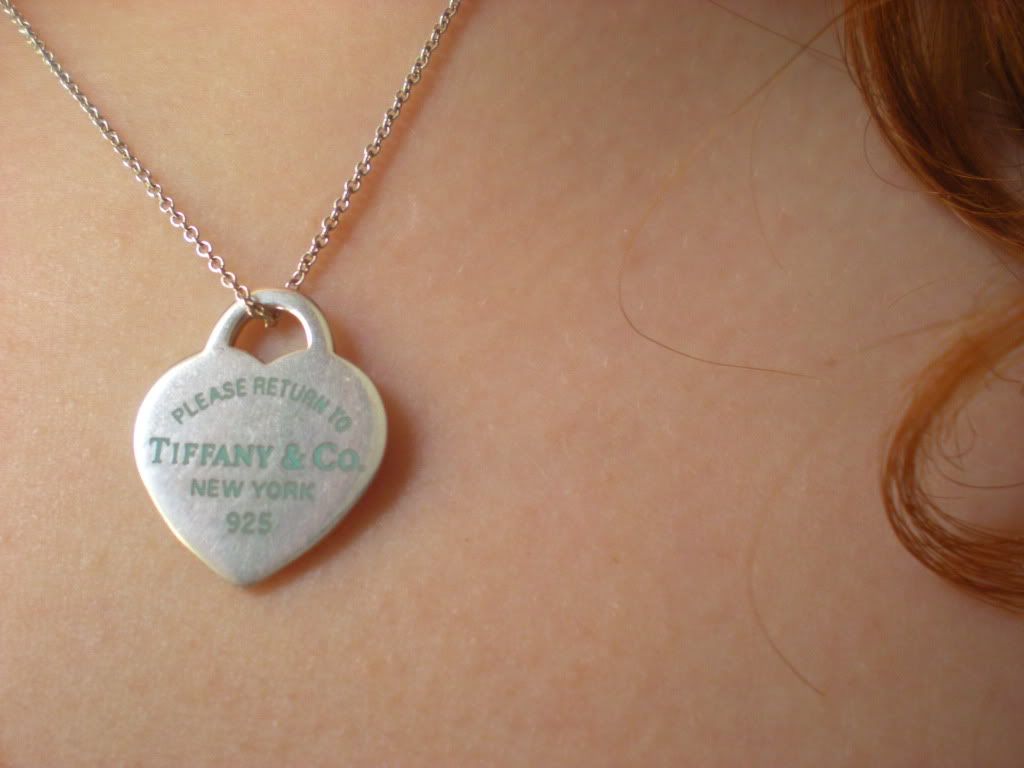 This beautiful tiny little ponny with the extremely cute bow on it is the gift from a friend of mine!IT's a pair of earrings, from a store here in Thessaloniki!!It was for my name day!! :D
~~~
Αυτά τα πανέμορφα μικρούλικα πόννυ με το χαριτωμένπ φιόγκο επάνω είναι δώρο μιας φίλης μου!!Είναι ένα ζευγάρι σκουλαρίκια, αγορασμένα από ένα μαγαζί εδώ στη Θεσσαλονίκη!!Ήταν για τη γιορτή μου!! :D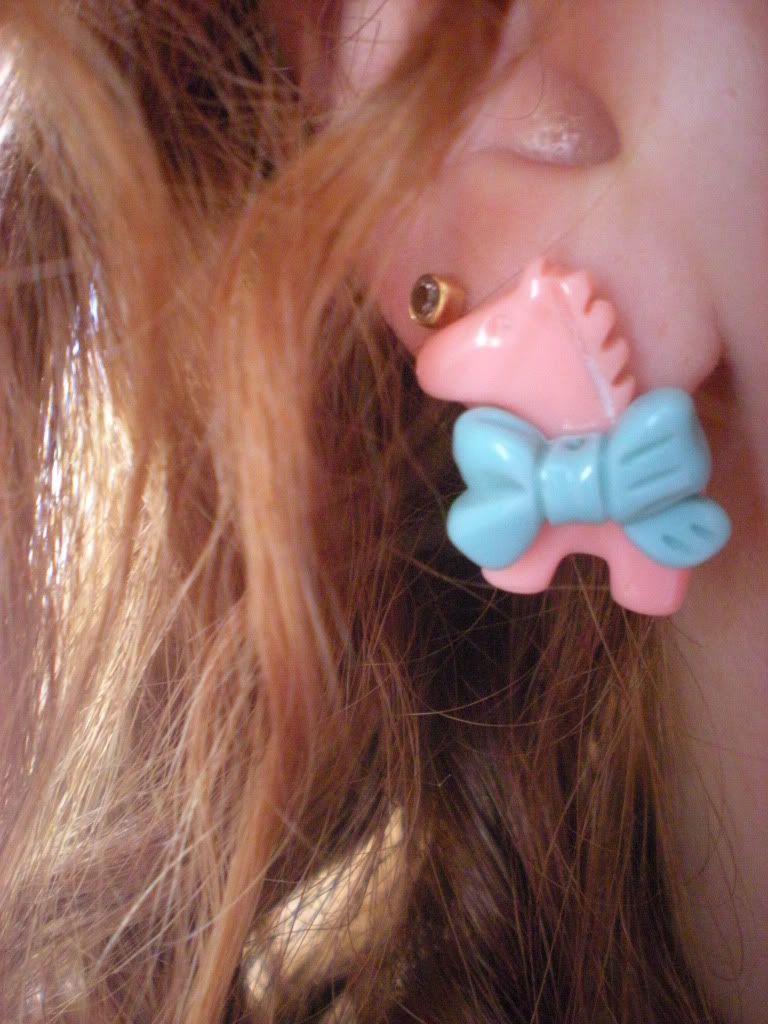 This one is a gift from my best friend (''where the wild roses grow'') for my past birthday!!The heart actually does open, but I haven't found yet the photo I am going to place..!!And I adore the little bird with the pearls!!! :D
~~~
Αυτό είναι το δώρο της κολλητής μου (''where the wild roses grow'') γα τα περασμένα γενέθλιά μου!!Η καρδούλα ανοίγει πράγματι, απλώς δεν έχω βρει ακόμη τη φωτογραφία που θα βάλω μέσα..!!Και λατρεύω το μικρό πουλάκι στο πλάι με τις πέρλες!!! :D
And now...something completely irrelevant!!!I made a pasta flora!!I decided that, since I'm not going anywhere this summer for a very long time, I will be creative..which means: efforts to sew (!), cook, study for the exams in September, do 2 projects for the Uni and read books!!I begun with cooking and books (especially ''The name of the Rose'', by Umberto Echo)..and this is my Pasta Flora, Darling!! :P
(In the first picture..it doesn't seem beautiful, but in the second you can see that it was pretty yummie...and it was pretty damn delicious!!)
~~~
Και τώρα...κάτι εντελώς άσχετο!!!Έφτιαξα Πάστα Φλώρα!!Αποφάσισα αυτό το καλοκαίρι, αφ'ης στιγμής δεν θα κάνω κάτι σπουδαίο από άποψη διακοπών, να είμαι δημιουργική, το οποίο σημαίνει: -αιματηρές- προσπάθειες να ράψω, να μαγειρέψω, να διαβάσω για την εξεταστική του Σεπτεμβρίου, να κάνω 2 εργασίες για τη σχολή και να διαβάσω βιβλία!!Ξεκίνησα με τη μαγειρική και τα βιβλία (συγκεκριμένα με το ''Όνομα του Ρόδου'', του Ουμπέρτο Έκο)..κι αυτή είναι η Πάστα Φλώρα μου!!
(Στην πρώτη φωτογραφία..ε, δε φαίνεται και πολύ ωραία, αλλά στη δεύτερη μπορείτε να δείτε πως είναι νόστιμη..και σας διαβεβαιώ πως ήταν πάρα πολύ νόστιμη!!)