Έχω μείνει με το στόμα ανοιχτό!Μόλις ανακάλυψα το συγκεκριμένο Online Store και είμαι πανευτυχής!
Ιδού το site:
http://www.modcloth.com/
Ερωτεύτηκα τα vintage, αλλά και τα καινούρια!Θα πω την αμαρτία μου, πως σκέφτηκα κάποια από αυτά να προσπαθήσω να τα φτιάξω μόνη μου, αλλά είμαι ακόμη στην αρχή και μόλις παρέλαβα ένα πατρόν από τη Vogue, για ένα απλούστατο φορεματάκι by Cynthia Steffe,
ορίστε,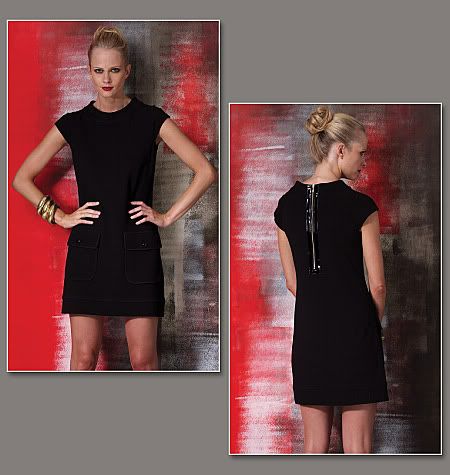 .. όμως μόλις άνοιξα και είδα το πατρόν, η αλήθεια είναι πως αγχώθηκα, αλλά θα το καταφέρω!!Ας κάνω πρώτα αυτό, μετά σειρά έχουν 2 φούστες που θέλω να κάνω!Ήταν να μη γίνει η αρχή.. ;)
Καθώς έφυγα εντελώς από το θέμα του άρθρου, ρίξτε μια ματιά στην ιστοσελίδα, θα ανταμειφθείτε!Μερικά που λάτρεψα είναι τα παρακάτω...
~~~
I am left speechless!I just discovered this Online Store and I am so very happy!!
Here's the site:
http://www.modcloth.com/
I am in love with the vintage ones, but also with the new ones!!(Shoes or dresses!!).I will have to reveal my evil thoughts, almost a sin, that maybe I could try make them by myself, but I'm still at the very beginning and I just received a pattern from Vogue, for a tiny, simple dress by Cynthia Steffe (see above for image).Since I opened and saw the pattern I got kinda anxious, but I will do it!I'll do that first and then two other skirts, that I have been planning..
But since I am totally out of my article's subject, check out the website, it's worth it.Some ones that I adored are.. :