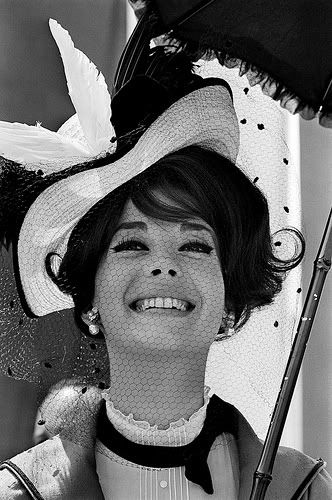 After a tiny little break, having my ups and downs (most of the time it was..''downs'' though :/ ), I am back with also a tiny little post!!

Why do we have to care about what other people say?Even if these ''other people'' are very close friends, or even brothers or sisters?!
If you have an answer to this, please do tell me!!

I spent the last three days thinking about my present life, what am I doing, if I'm not doing something the right way, what should I do to make things better, from every point of view!I think I've found some answers, but that's not exactly my point!!I now smile, because I have a friend, which I can totally trust, because I have a boyfriend who listens, understands and suggests and last, but not least, a familly, that can give me pretty rough times every once in a while, but can also support me to what I do!!..

So the ultimate solution to all the problems no matter what, is one :
Smile!!
And then you can always see the bright side of life..
*I'm getting the dress from Miss Patina (Woohoo!!)
*It's official that I'm going to Modart for design-pattern-sewing lessons (Yippieee..!)
*I'm starting again my French, in order to get soon enough my Sorbonne I certificate (Finally!!)
*I'm starting a project for the Russian Revolution and I can't wait to start righting it!
*Two members of my familly graduated!The one got the MBA certificate ad the other one finished the undergraduate studies!! :) :)
''One day my dreams will be reality''..That's what Mr.Bobby said for unity and peace, but I can use the lyrics for my own life and problems..Until the solution, I'm happy, since I have love!! :)
Μετά από ένα μικρό διαλειμματάκι και κάποια ψυχολογικά σκαμπανεβάσματα, όχι ιδιαίτερα ευχάριστα, τολμώ να πω, επανέρχομαι με ένα εξίσου μικρό ποστ!!
Γιατί πρέπει να δίνουμε πάντα τόση σημασία στο τι σκέφτομαι οι άλλοι για εμάς;Ακόμη κι αν αυτοί οι άνθρωποι είναι πολύ κοντινοί μας φίλοι ή ακόμη και τα ίδια μας τα αδέλφια;Αν έχετε κάποια απάντηση σ'αυτό, ειλικρινά παρακαλώ να μου απαντήσετε!!
Αφιέρωσα τις τρεις τελευταίες μέρες κυρίως στο να σκέφτομαι για τη ζωή μου τώρα, για το τι κάνω, αν το κάνω σωστά και τι θα μπορούσα να κάνω, ώστε να βοηθήσω να γίνουν τα πράγματα καλύτερα, απ'όλες τις πλευρές!Νομίζω πως βρήκα κάποιες απαντήσεις στα ερωτήματά μου, αλλά δεν αυτό ακριβώς το σημείο στο οποίο θέλω να καταλήξω!!Μπορώ να χαμογελάω τώρα, διότι έχω μια φίλη την οποία μπορώ να εμπιστευτώ απόλυτα, τον φίλο μου που με ακούει, με κατανοεί και με βοηθάει προτείνοντάς μου λύσεις, και τελευταία και..καλύτερα την οικογένειά μου, που μπορεί κάποιες φορές να με ζορίζει αρκετά, ξέρει όμως και να με υποστηρίζει!
Έτσι, λοιπόν, η ύστατη λύση σε όλα τα προβλήματα, όποια κι αν είναι αυτά είναι:
να χαμογελάτε!!
Κι
ύστερα μπορείτε να δείτε και τη θετική πλευρά της ζωής:
*Θα πάρω εν τέλει το φόρεμα από τη Miss Patina (γιούυυχου!!! :) )
*Είναι πλέον επίσημο πως θα πάω στα μαθήματα της Μodart για σχέδιο-πατρόν-δημιουργία ρούχων (γιούπιιιιι!!!)
*Ξαναξεκινάω τα γαλλικά μου, ώστε να μπορέσω να πάρω το συντομότερο το Sorbonne I
*Ανέλαβα εργασία για τη Ρωσική Επανάσταση και ανυπομονώ να ξεκινήσω να τη γράφω, και
*Δύο μέλη από την οικογένειά μου αποφοίτησαν.Το ένα από τα δύο πήρε το μεταπτυχιακό, ενώ το άλλο τελείωσε με τις προπτυχιακές σπουδές!!
''One day my dreams will be reality''..Αυτό είπε ο Μr.Bobby μιλώντας για την ενότητα και την ειρήνη, αλλά μπορώ να χρησιμοποιήσω τους στίχους για τη δική μου ζωή και τα δικά μου προβλήματα..!Μέχρι τη λύσω, είμαι χαρούμενη, διότι έχω γύρω μου αγάπη!! :)