This last exam period I experienced the ultimate boredom! I was studying or working and did nothing else..so, yesterday I was in despair, and I left aside studying for a while to create something; honestly, this break gave me back the energy to continue studying and the urge to succeed! Searching for an inspirational idea, I bumped into
One sheepish girl
(once again!) I saw a post about crocheting edges around cute and quirky illustrations, so I sat down and crocheted
this calendar
, which you can download for free, and another illustration, that I found on tumblr unfortunately without any source mentioned..(the huge con of tumblr)!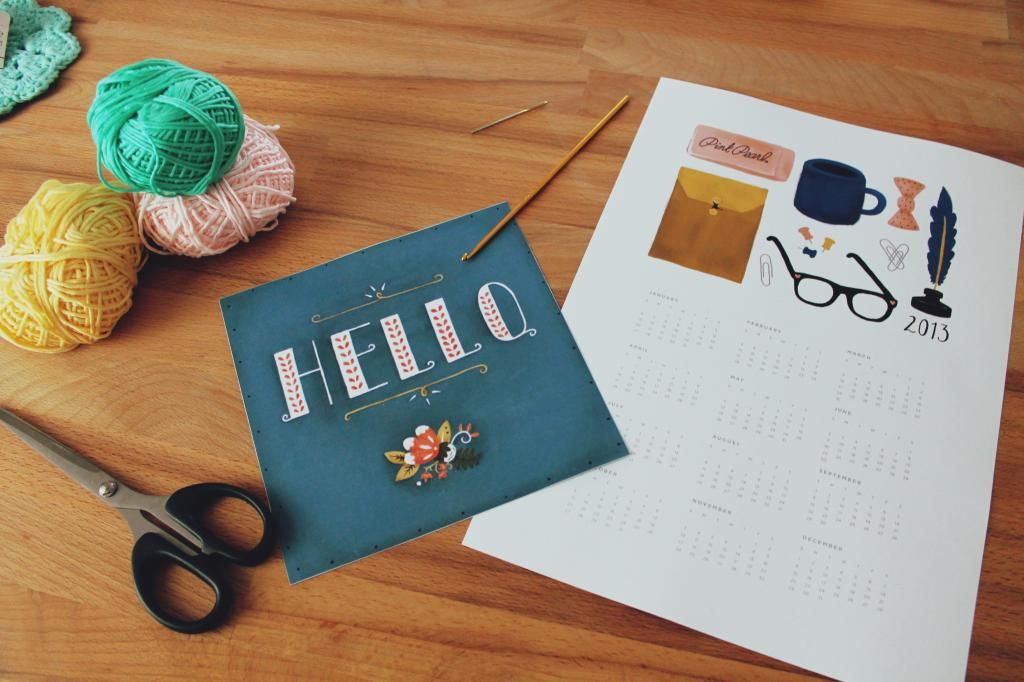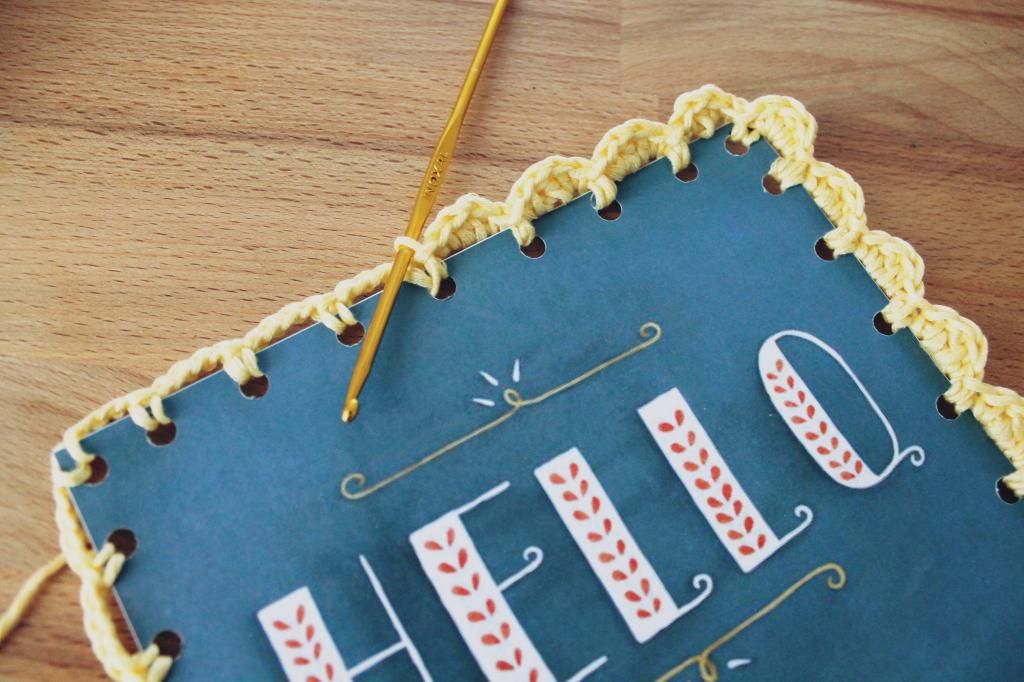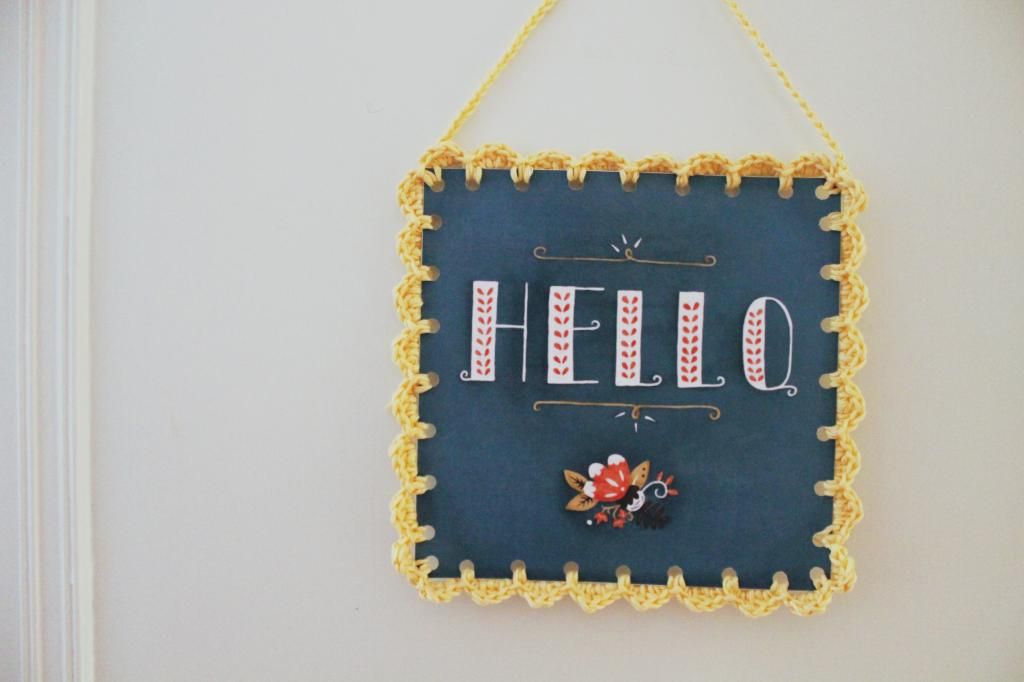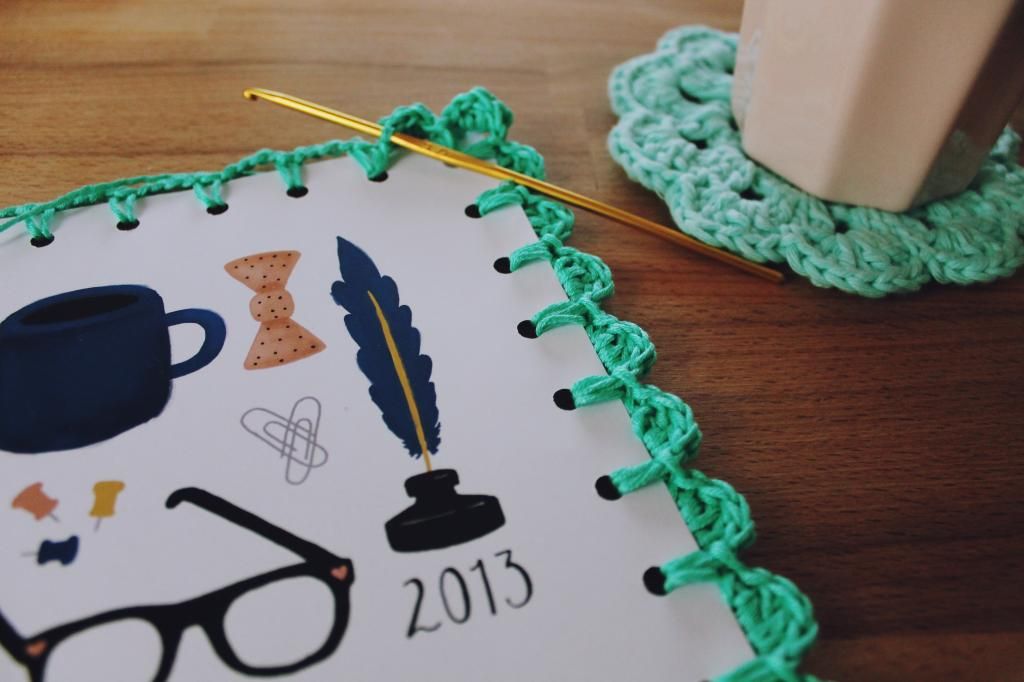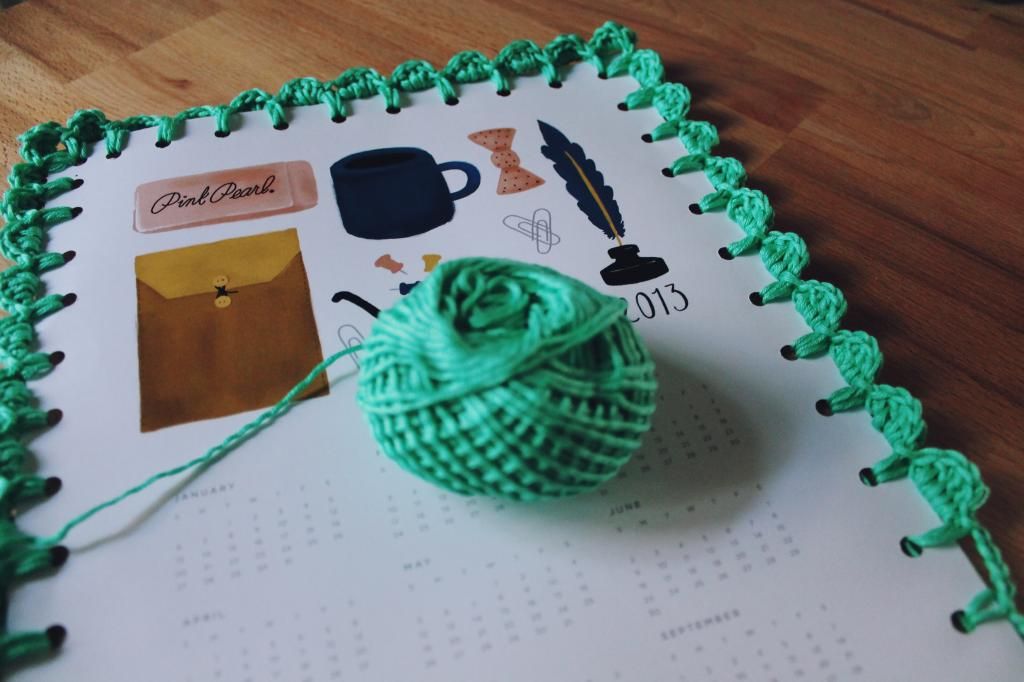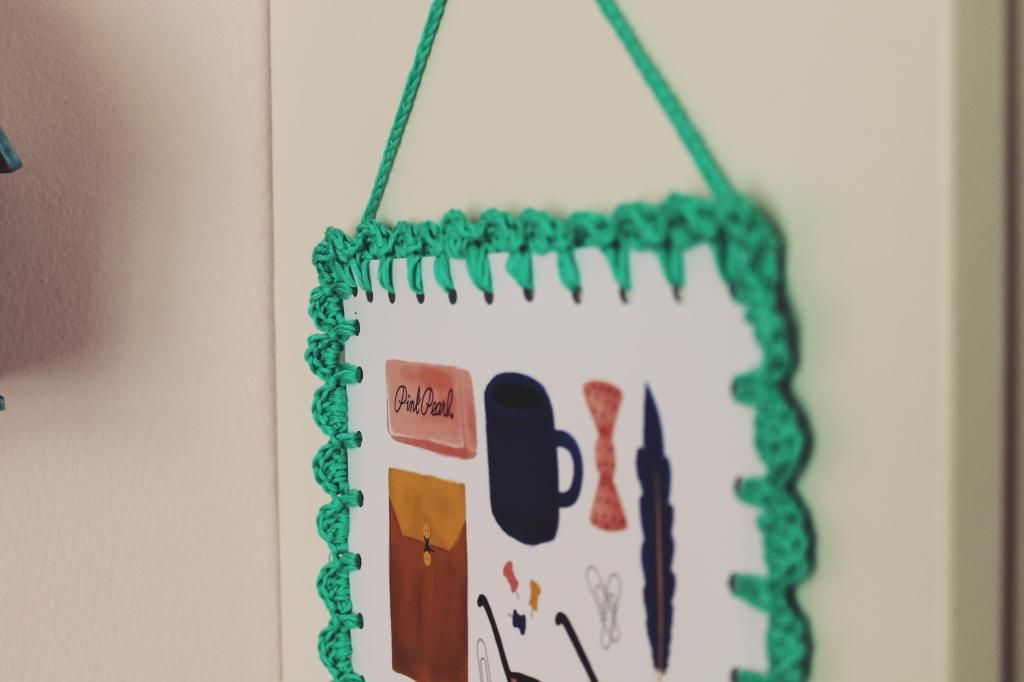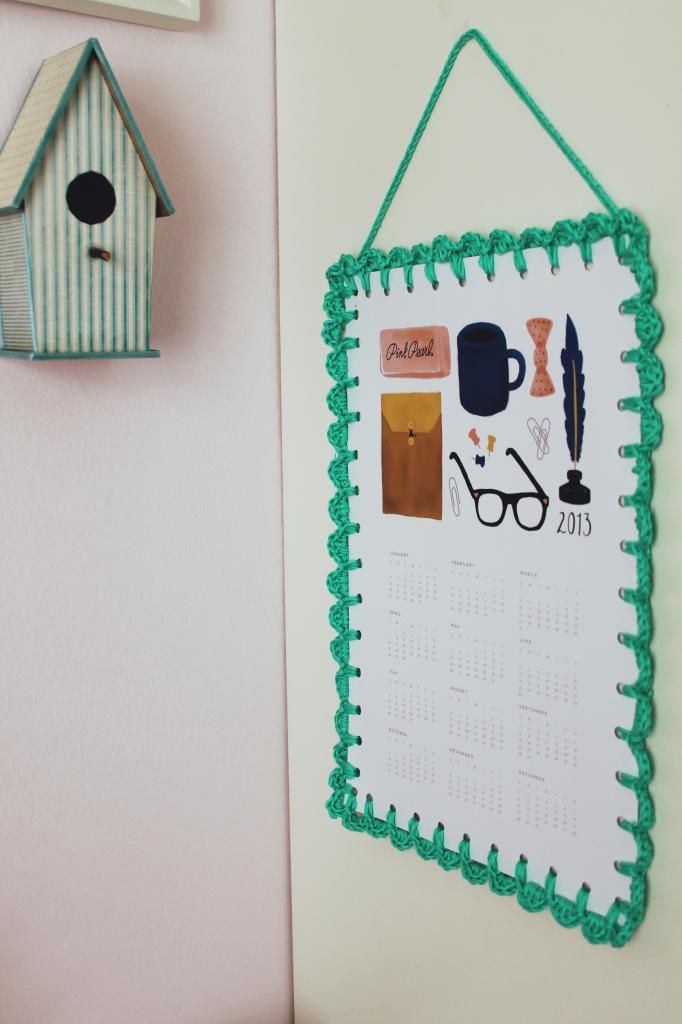 It was a really fun project to do, despite the fact that I had to be more careful, thus not to rip the paper off!Now the first, as you alerady saw, is decorating my door and the other one is on the side of my library - a happy and pop touch in my routine!

How about you?Did you try anything new lately?

Have fun!