I spent the last weekend crocheting or cross stitiching, or both at the same time!It was really fun, especially the fact that the whole room was full of yarn, canvas, hooks and other similar stuff!I also made my first doilies!!The very first is now hanging on my wall, just like how moms do, when their children get back from kindergarten with a new doodle or something!! This one is the first, that I tried doing on my own, i.e. without having my mom by my side showing me every single step!It's not flawless, but I love it's colour and the fact that I made it myself (which kind of makes it priceless!), so now it's decorating my desk!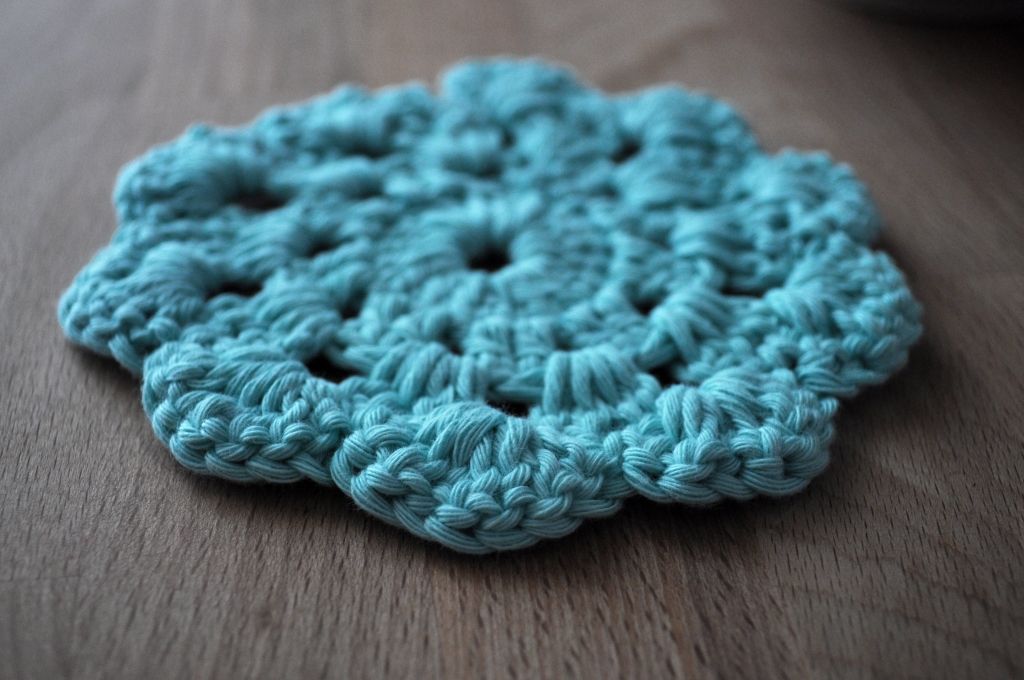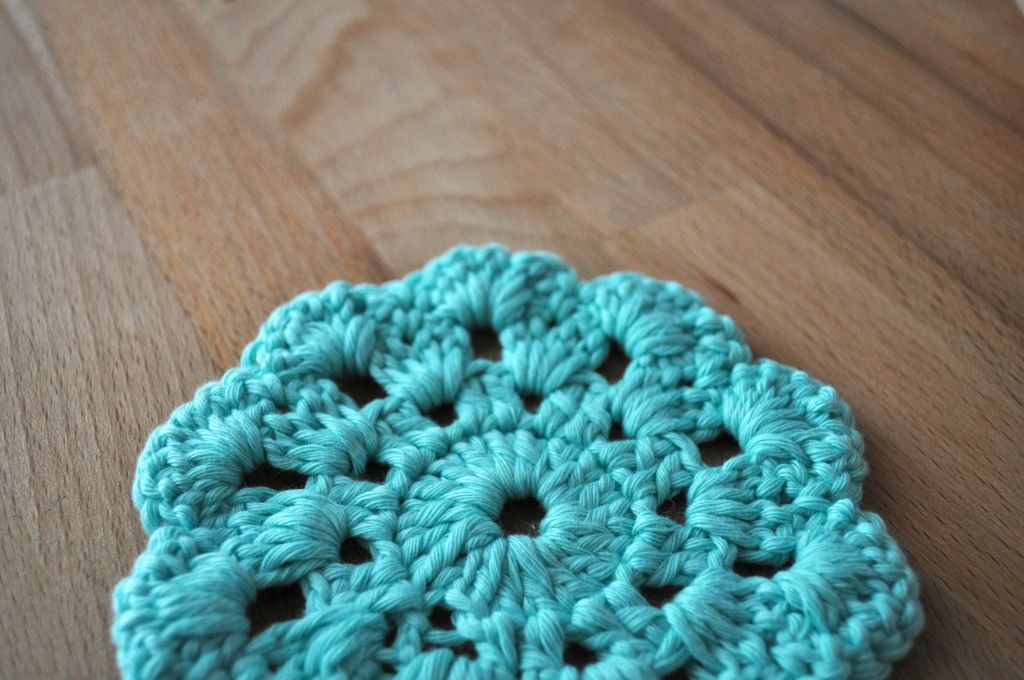 As soon as I know when the bazaar is going to happen, I'll show you more of my little creations!
And you, did you make anything lately?
Bisous,