Hello!There is still someone here!! :) Although I made no posts lately!But I do have plenty of reasons to explain you why!
Before that, checkout the new Lomography camera
La Sardina
!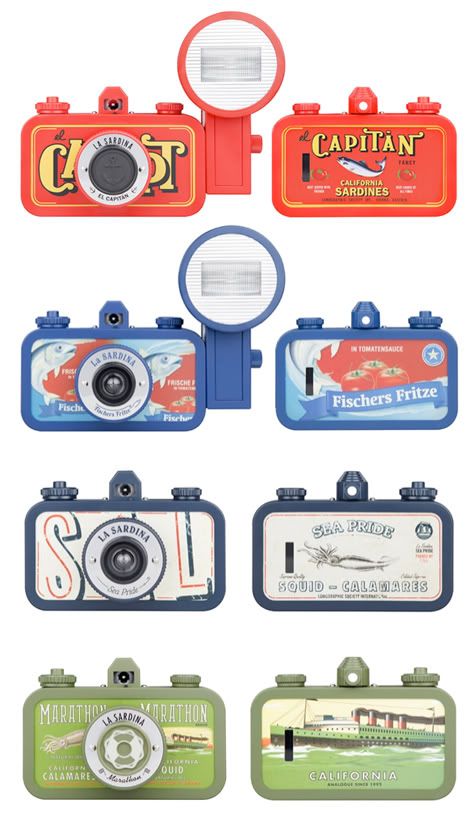 Oh I am so greedy when it comes to cameras!But I think I should stop here!I already own a digital compact one, a Diana, my dad's SLR and my latest one is the Instax (with which I had to fight and spent 20 pictures capturing NOTHING because there was a problem with the mechanism that elevates the photo!Now I have to deal with the flash - wildcat!)!But now I am glad to announce that I'll be able to use my brother's NIKON D5000, WITH his permission!! =) Although I am a Canon lover, I have no other choise!!Plus, we're planning to buy some extra lenses!!
Yesterday I went with my cousin to the museum of photography - there was a really interesting exhibition for the 3rd biennale!Afterwards we drank tea in the museum watching the port and after that we took some pictures, which you'll get to see next week!My tiny little compact couldn't capture exactly what I wanted, but this one is just a small taste of the wonderful view :)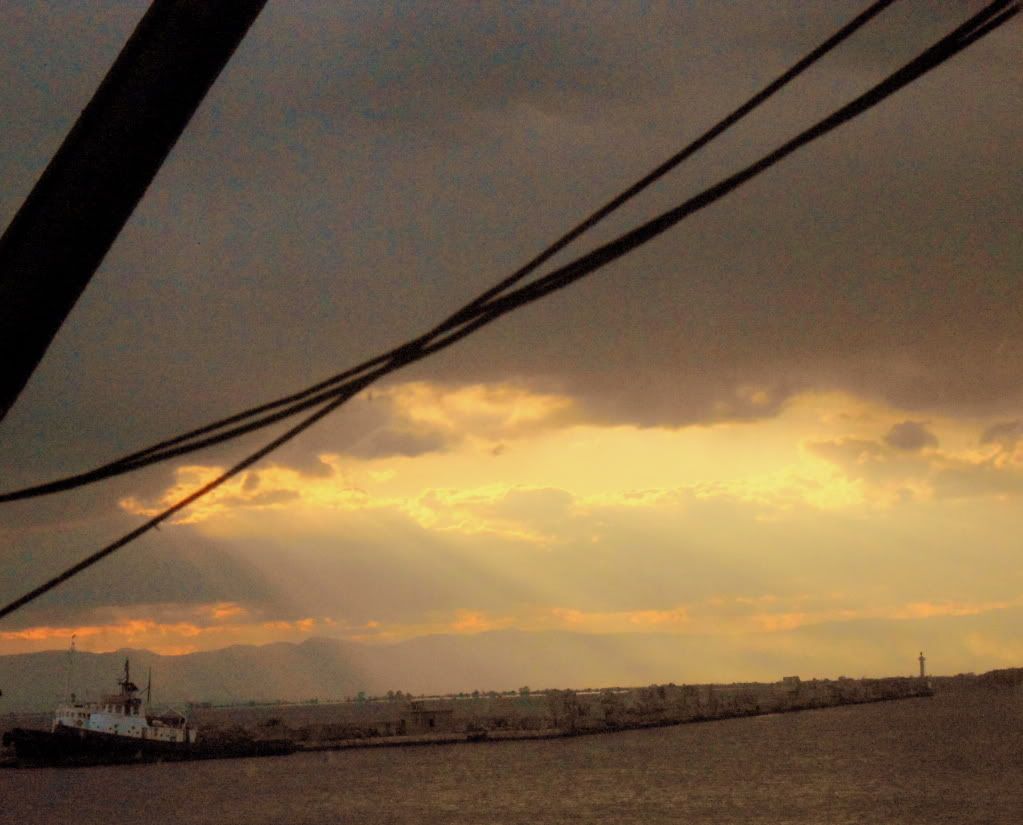 Η έκθεση στο Μουσείο Φωτογραφίας είναι κομμάτι της 3ης Μπιενάλε με τίτλο ''Θεσσαλονίκη: Σταυροδρόμι πολιτισμών''. Είναι πολύ ενδιαφέρουσα, για όσους σαγηνεύει η τέχνη της φωτογραφίας και η είσοδος κοστίζει μονάχα 2 ευρώ ή 1 ευρώ για τους φοιτητές, πολύτεκνους, άνω των 65 ετών. Επίσης η θέα του λιμανιού από την μικρή και ήσυχη καφετέρια είναι μια πολύ καλή ανταμοιβή!!
Other than that I am crafty enough, I have plenty of ideas, but currently I am knitting a jumper for myself, baking brownies and reading Jane Austen and Agatha Christie, despite the fact that I have my exams now!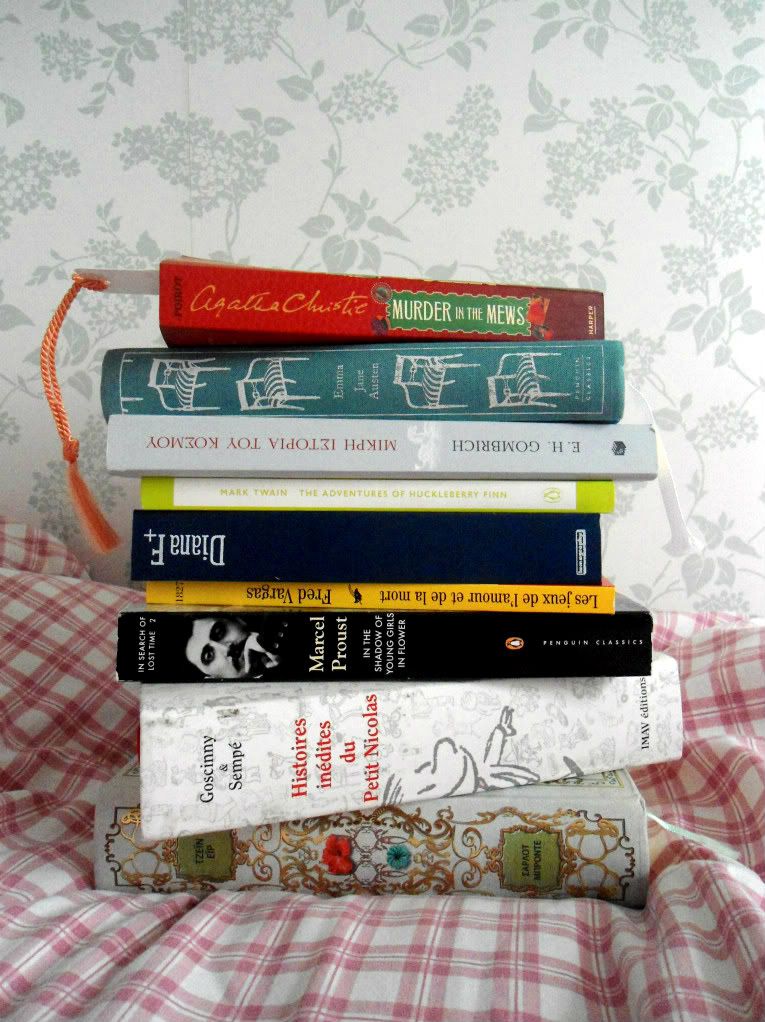 Also I made something sweet for my sweet friend who turned 24 on Thursday!It was a last minute thing that had to be nice and delicious at the same time!It's actually a sandwich of two mini macarons with mascarpone cream in the middle!Yummie!!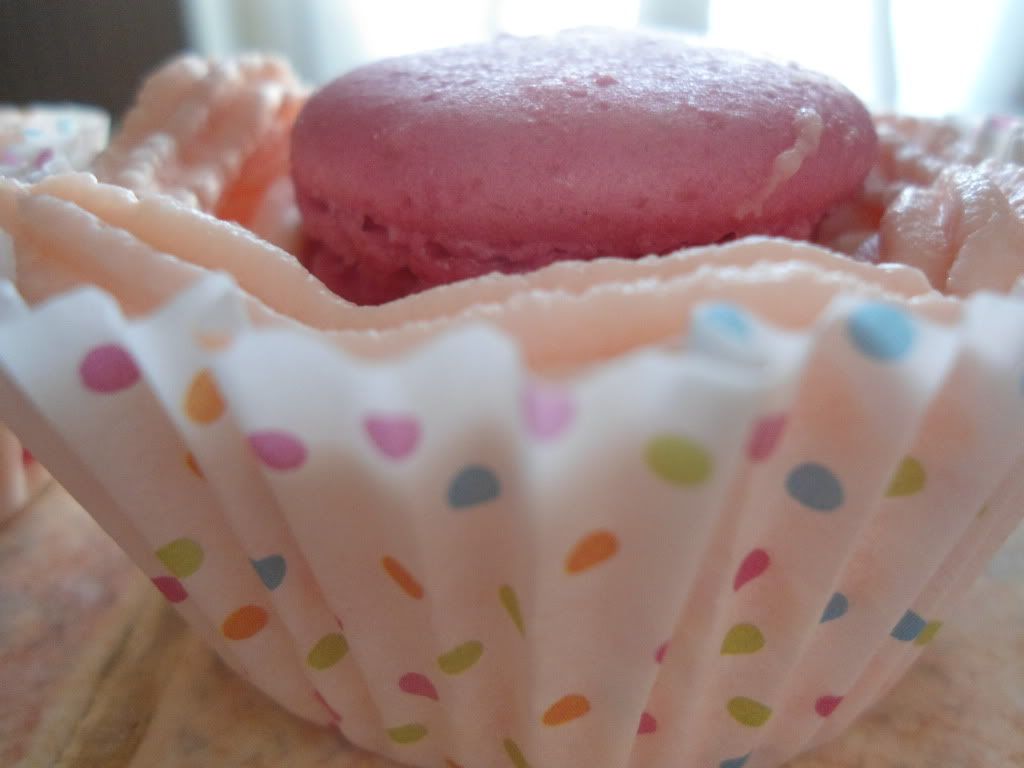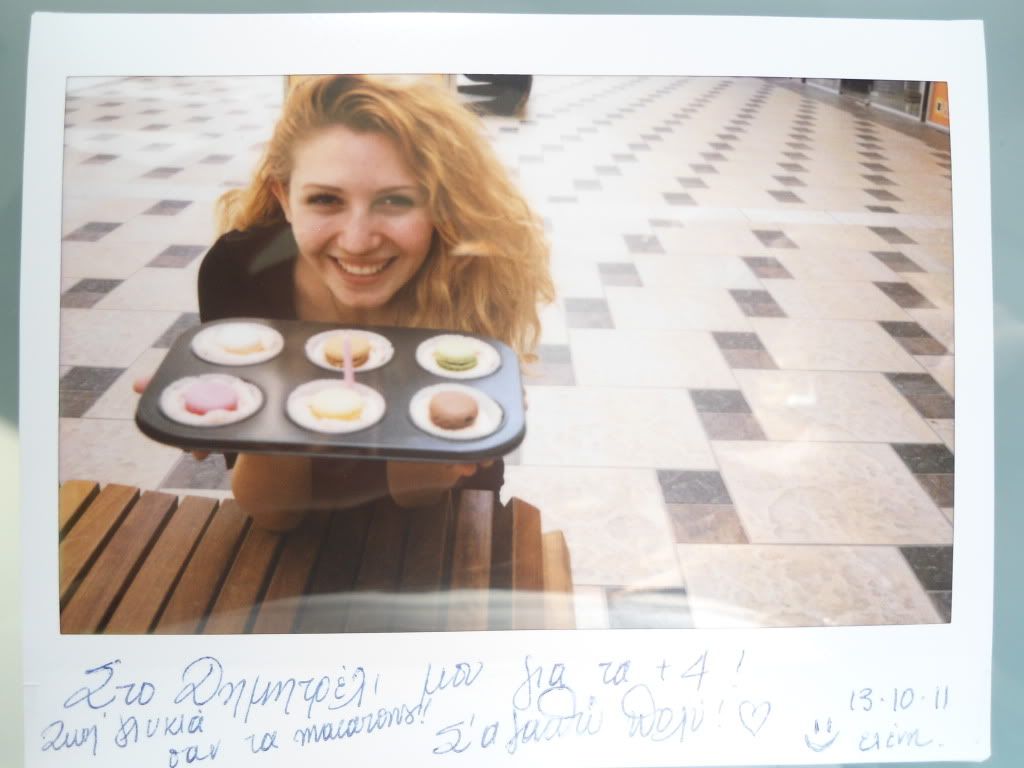 I'll be right back with more interesting stuff! :)
Bisous Bisous,